Asbestos Testing Cleveland, OH
#1 locally trusted asbestos testing company servicing Cleveland, OH.
Schedule Asbestos Testing Cleveland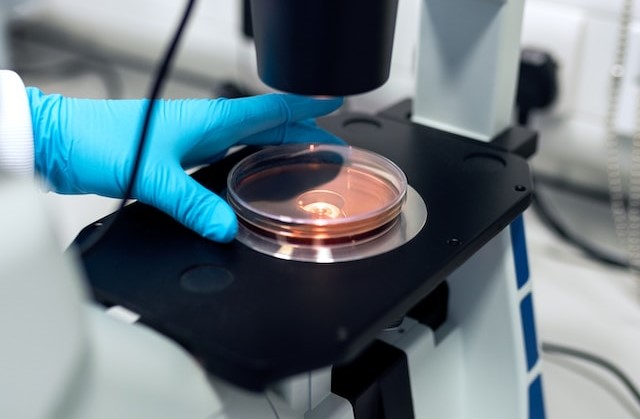 FULL SERVICE ASBESTOS TESTING AND INSPECTION In cleveland OH
It is important to be aware of the potential health risks associated with properties built using asbestos-containing materials. Exposure to asbestos can have serious consequences, making it crucial to address any concerns promptly. If you suspect that your property may contain asbestos, Erie Environmental can provide comprehensive asbestos testing and inspection services to ensure your safety. Contact us today to schedule asbestos testing in Cleveland, Ohio.
Common Asbestos Containing Materials
Asbestos was a widely used material in the construction industry and can be found in more than 3,000 different products. Identifying which materials may contain asbestos is crucial in determining whether your property requires asbestos testing in Cleveland, OH. At Erie Environmental, we commonly encounter asbestos-containing materials during our testing and inspection services including:
Asbestos Testing Cleveland Process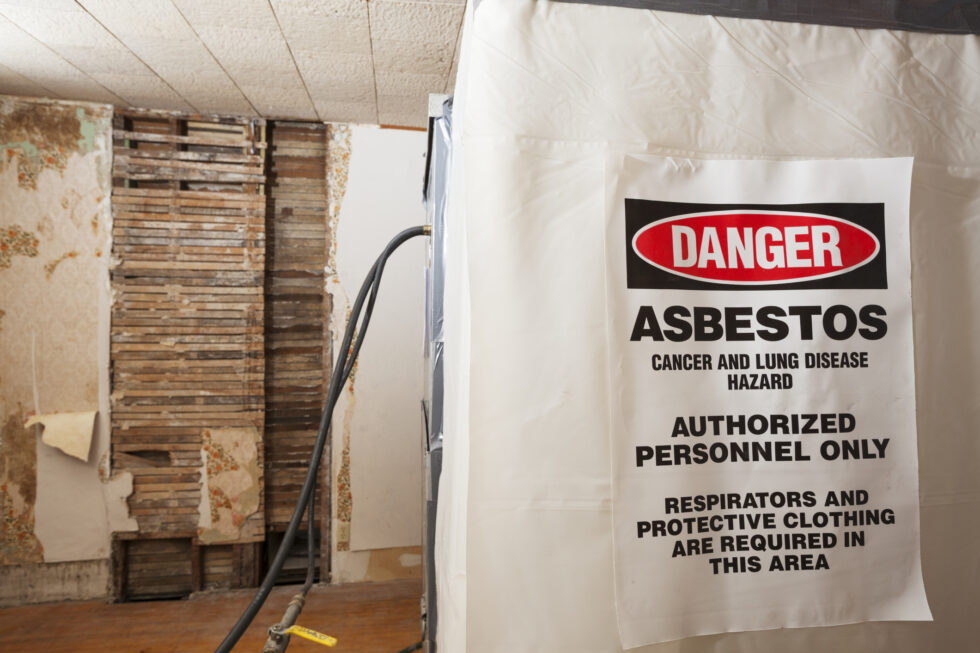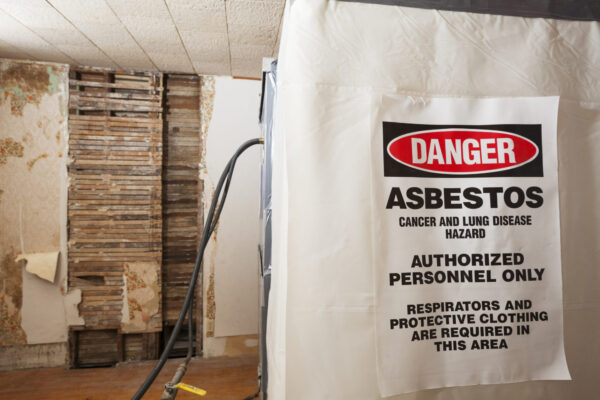 Preparing The Area
To ensure the safety of our team and the surrounding environment, we take great care in preparing the area before conducting any asbestos testing. Our first step involves constructing a containment barrier to prevent the spread of any potentially harmful materials. This involves closing off air flow to the room and strategically placing plastic sheeting around the testing site. We also spray down the surfaces with water to dampen the materials and reduce the amount of dust generated. This meticulous preparation process allows us to conduct asbestos testing with the highest degree of safety and accuracy.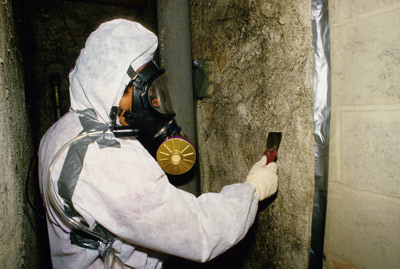 EXTRACTING ASBESTOS SAMPLE
Extract and Contain the Sample
After the containment barrier has been put in place, our skilled technicians will begin the process of taking small samples of the previously identified materials for asbestos testing. Our team is careful to remove only the necessary amount of material to minimize any damage to the surrounding area. Once the sample is taken, it is immediately sprayed with water to prevent the release of airborne particles. The sample is then placed in a secure bag, carefully labeled, and then double-bagged to ensure its safe transport to the lab for analysis. Our team takes every precaution necessary to prevent the spread of asbestos and ensure the safety of our clients and the environment.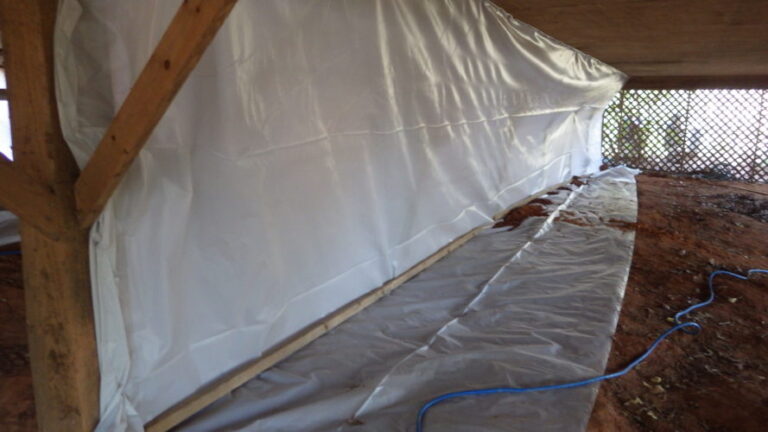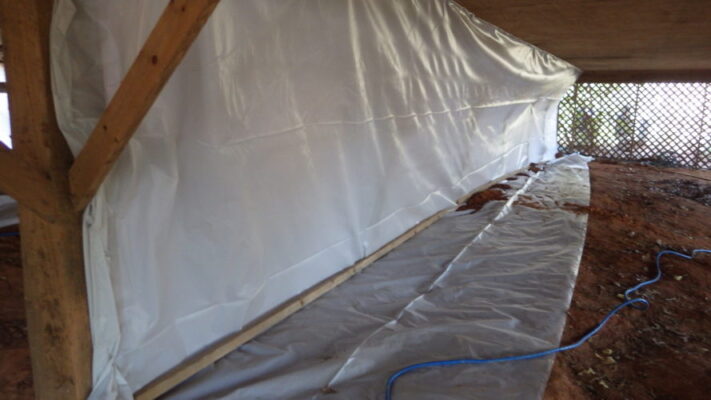 CLEANING THE ASBESTOS SITE
Cleanup
Once the necessary samples have been collected, our team focuses on cleaning up the testing area to prevent further exposure. We carefully remove the plastic containment sheeting and vacuum the area with specialized equipment to remove all asbestos fibers. Our technicians then paint over any exposed materials before disposing of the vacuum bag, paintbrush, and personal protective equipment (PPE). We take every precaution to ensure safe and effective asbestos removal and minimize harm to the environment and our clients.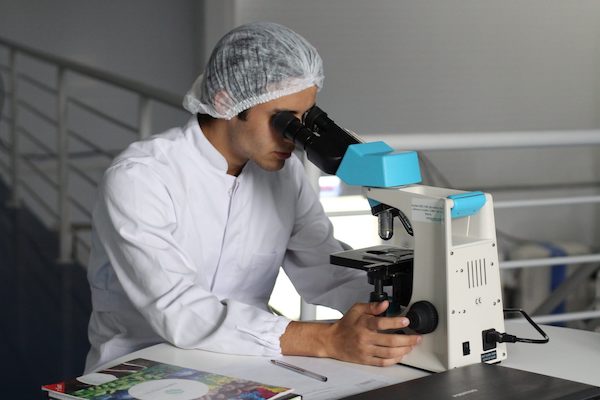 ASBESTOS TESTING Cleveland
Lab Asbestos Testing Cleveland
After completing the cleaning process, we send the samples to a laboratory for testing. Upon receiving the results, if the sample is positive for asbestos, our team will notify the appropriate agencies and initiate the removal of asbestos-containing materials on your property. Our goal is to keep you informed every step of the way and ensure the safe and effective removal of asbestos from your property.
Depending on the results, our team will quickly come up with a asbestos removal Cleveland plan that includes a timeline and cost estimates.
Your Asbestos Testing Cleveland Company

Safety guaranteed
We strictly follow health and safety regulations to ensure the safety of our clients and team members during asbestos testing and removal.

Licensed & Insured
All of our technicians are certified in asbestos removal training and have the necessary insurance required for the job.

cleaning & Repairs
Our services include comprehensive cleaning of the abatement site, proper disposal of materials, and necessary repairs.