Crawl Space Encapsulation
Professional crawl space sealing services to prevent mold in Sandusky, OH, and surrounding areas.
Schedule Crawl Space Encapsulation Services
Sandusky's Crawl Space Encapsulation Company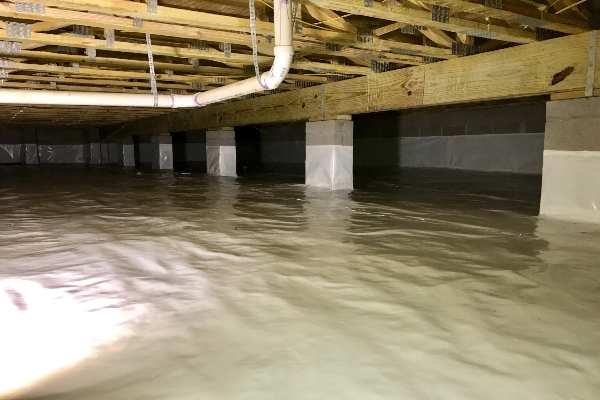 Water easily permeates porous materials, including cement. This means that moisture from the ground can affect your home's foundation through the crawl space. Water creates numerous issues for your property. Professional crawl space encapsulation services seal the area to prevent moisture via a polyethylene barrier over floors, foundation walls, and in some cases, the ceiling.
Erie Environmental is a trusted crawl space encapsulation company servicing the Sandusky OH community and surrounding areas. With our crawl space encapsulation services, you can achieve a clean, dry foundation, even after finding a damp, dirty, or moldy mess. Contact us today to schedule an inspection for crawl space encapsulation today!
Signs You Need Crawl Space Encapsulation
Many homes in the Sandusky OH area are built on a crawl space foundation. An equally as numerous amount of these homes have also fallen prey to moisture. Because the crawl space is out of sight and out of mind, it is not uncommon for water, mold, and mildew problems to go undetected. However, you will likely notice several signs you need crawl space encapsulation. If you experience any of these signs that you need crawl space encapsulation, don't delay! Call Erie Environmental to combat the following symptoms:
In the living area:
N

A persistent, musty odor

N

Buckling of floors

N

High humidity
N

Floors are cold to the touch

N

Rising heating and cooling expenses

N

Condensation and/or rot near floor registers
N

Mold and/or water damage

N

Condensation on HVAC components

N

Sweating on pipes

N

Wet, damp, or soggy insulation
N

Falling, hanging, or deteriorating insulation

N

Pest infestations

N

Rot of wooden framing

N

Water or dirt on the floor
BENEFITS OF Crawl Space Encapsulation
Did you know that nearly 50% of the home's air flows up through the crawl space? Because you and your family breathe this air and the
HVAC
system recirculates it several times a day, it is essential to keep it clean and dry. Crawl space encapsulation services help to achieve this mission. However, there are many additional benefits of crawlspace encapsulation. See how crawl space encapsulation can keep your home happy and healthy:
Improved Air Quality of Home & Crawl Space
Dry Environment Discourages Pests
Increased Energy Efficiency of Home
Prevents Growth of Mold and Mildew
Improved Comfort and Living Conditions
Our Crawl Space Encapsulation Process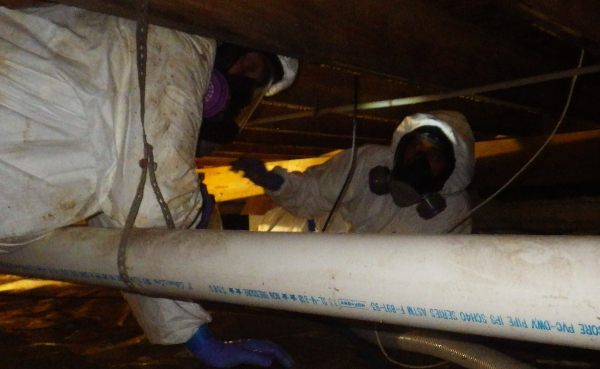 Initial Assessment Of The Crawl Space 
When Erie Environmental receives your call for crawl space encapsulation services, we dispatch a team of IICRC-certified crawl space encapsulation technicians to your home. The crew completes an initial assessment of the condition of the crawl space. We identify sources of moisture and mold damage before creating a plan for encapsulation.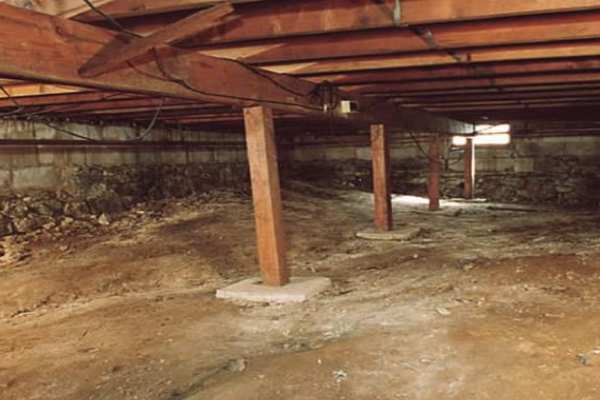 Crawl Space Cleaning
To ensure crawlspace encapsulation is successful, we begin by cleaning out the area. Rocks, sticks, and other items are removed so as not to puncture the barrier.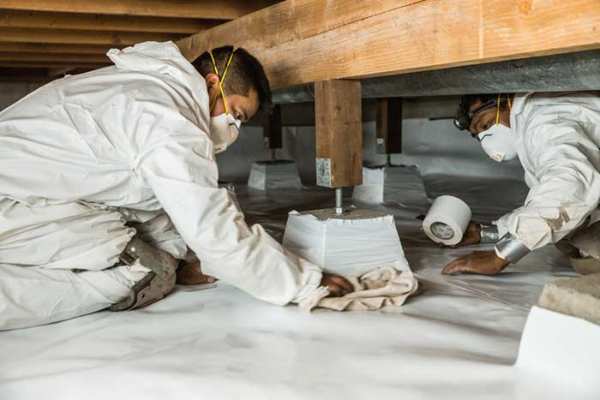 Crawl Space Encapsulation System Installation
Next, the dimensions of the crawl space are measured, and the barrier cut to fit the corresponding surfaces. Total coverage ensures that there are no gaps. We apply a sealing tape beneath floor joists before attaching the barrier to the walls. The floors are then covered.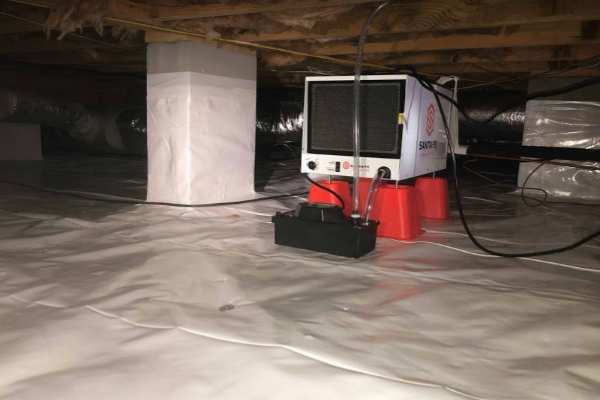 Humidity Monitoring & Maintenance
With the crawlspace encapsulation system installed, you'll need to monitor the humidity levels. A dehumidifier helps with this task, maintaining an optimal level of 45-50%.
Choose Erie Environmental for Crawlspace Encapsulation

Quick Response
Maintaining your property is important. We work quickly to get the job done right the first time.

Insurance Approved
Our company is approved by all insurance providers, so we take any water or mold removal projects associated with encapsulation.

Repairs
Crawl space encapsulation sometimes requires repairs. Erie Environmental has the expertise and equipment for the job.