Radon Mitigation Toledo OH
Your Licensed Radon Mitigation Company Servicing Toledo, OH.
Free Radon Mitigation Toledo Quote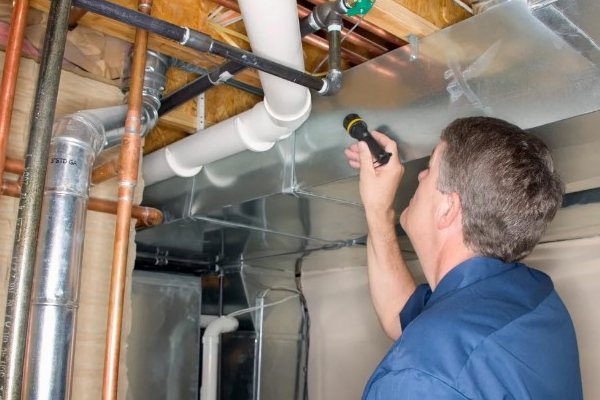 Professional Radon Mitigation Services in Toledo, OH
Radon can have serious implications on your health and home. For this reason, Erie Environmental offers professional radon mitigation Toledo, and radon testing, with all of our services complying with OSHA and NESHAPS. We provide radon mitigation services for residential and commercial buildings, industrial sites, municipalities, schools, and colleges in Toledo OH, and surrounding Northern Ohio areas.
Radon Mitigation Toledo FAQ
What is Radon?
Radon is a colorless, tasteless, and odorless gas that is invisible and radioactive, which makes it virtually undetectable unless you specifically test for it. Radon is the leading cause of lung cancer in nonsmokers and the second leading cause of lung cancer in the United States. 
Radon is a naturally gas that is formed when uranium in soil, water and rock breaks down and releases into the air or groundwater. 
How Does Radon Get Into Your Home?
Radon can penetrate homes from the ground via holes or cracks in the foundation. Radon is a country wide concern, and has been found in homes and buildings all over the United States.
How Can I Tell if There is Radon in my Home?
Radon is essentially undetectable without proper testing equipment. Because radon levels can fluctuate, it's important to set up longterm radon testing, and at Erie Environmental, we always recommend going that route. 
Radon Mitigation Toledo Process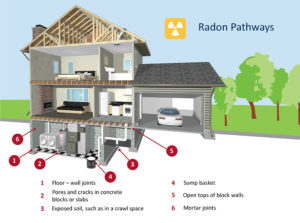 If you are concerned about radon levels in your home or commercial property, the first priority should be to call you local radon removal experts and have them conduct a test. A radon mitigation company, like Erie Environmental, uses professional radon testing equipment that will be able to get accurate radon test results.
Dependent on the results of the test, your property will either be deemed safe, or we will proceed with our radon mitigation Toledo process. If your radon test result is 4 pCi/L or higher, The EPA recommends that you to reduce your home's radon levels.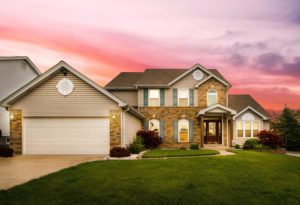 THE AGE OF YOUR HOME AND SOIL TYPE IS A FACTOR
Older buildings, and more specifically those built before the1970s will typically have used less than ideal building practices that are not well suited to protect you from radon permeation.
In addition to the make of your property, the type of soil your home was built on also plays a factor in whether you have excess radon. Generally speaking, soils which allows airflow, like gravel, are better off than wet sand or earth that prevents airflow, which also traps radon.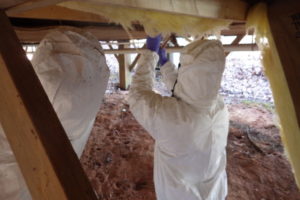 PLANNING AND LAYING PIPES: THE RADON MITIGATION SYSTEM
When it comes to radon testing Toledo, you need a company that you can rely on to get accurate test results, Erie Environmental only uses the highest quality radon equipment to ensure our tests are always accurate. To safely reroute the radon gas away from the interior of your building, our radon mitigation experts install a piping system to drive the gas away from common living areas and at least 10 feet away from any windows. These pipes are what's known as the radon mitigation system because they reduce radon concentrations in the indoor air.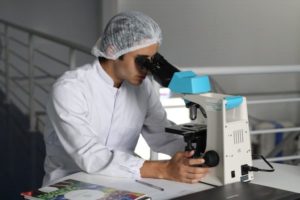 With our industry leading radon mitigation Toledo equipment, our licensed technicians will thoroughly test the radon mitigation and removal system to ensure it is creating the necessary pressure to remove the radon. To ensure that the system is working, our radon mitigation Toledo team offers longterm radon testing, which will allow us to monitor your radon levels and keep everyone safe.
Why Choose Erie Environmental For Professional Radon Mitigation Toledo Services

SAFETY GUARANTEED
Every member of our team works in strict accordance with health and safety regulations.

LICENSED & INSURED
Each technician is certified under applicable radon mitigation and removal training, and proper insurance.

TESTING AND MITIGATION
Services include thorough radon testing and safe radon mitigation throughout Northern Ohio.