Your full-service disaster restoration company servicing all of Sandusky, OH, and surrounding areas.
24 HR Emergency Fire Damage

24/7 Emergency Services
We respond to emergency fire damage any minute to provide quality and timely support

Insurance Approved
We are on the list of property restoration companies approved by all insurance providers

Repairs
Our technicians do repairs of any complexity to return your property to the pre-fire condition 
Your Local Fire Restoration Company
Fire causes great losses, but even greater damage may be caused by secondary causes: water damage due to firefighters efforts, rain flooding the premises through the damaged roof, smoke and soot damage the property in parts of the building that were not even affected by the fire. Immediate fire damage restoration is necessary for the best possible recovery from an unfortunate event.   
Erie Environmental provides fire damage restoration services in Sandusky OH 24/7. We use professional equipment and our experience to clean up all smoke and soot and restore the fire-damaged building to the previous conditions.
Fire Damage Restoration Process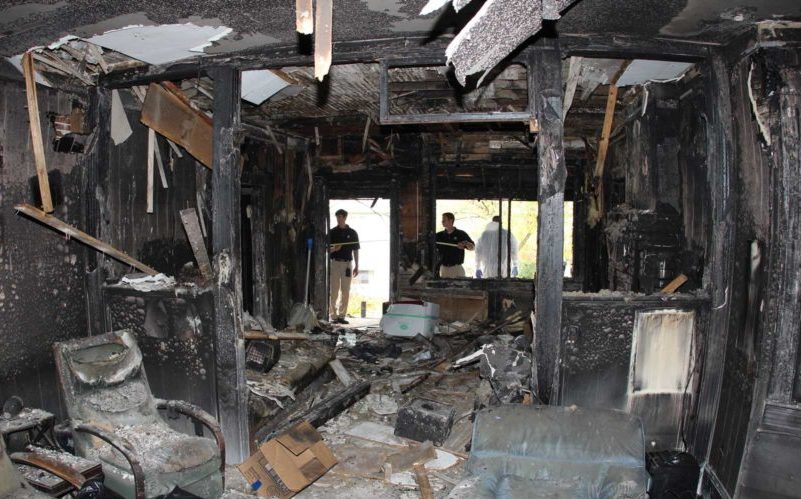 The first step in the fire damage cleanup process is contacting local remediation professionals. They will begin the fire damage restoration process with an inspection as soon as the fire marshal confirms that the property is safe to enter. 
Fire damage experts will inspect the affected premises to assess the extent of damage and determine the best course of action. Professionals have to inspect the home for structural hazards, damage to walls and roof, and the presence of water damage.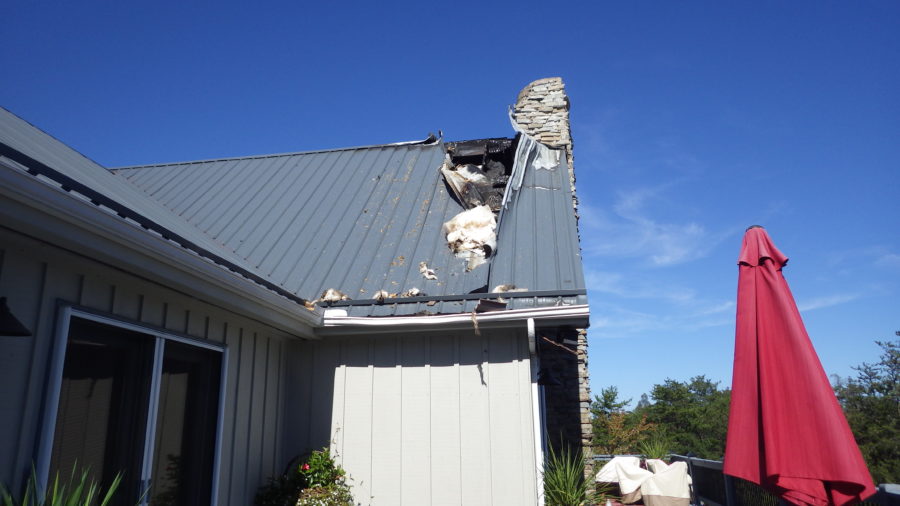 Mitigation of Further Damage
It is vital to take steps that will prevent secondary damage after the fire. If water damage is present, immediate water removal is needed to stop mold growth. If walls or the roof are damaged by fire, restoration experts should address the issue by boarding up and tarping the holes to prevent further damage by wind and rain.
To minimize the spreading of smoke, the affected area is contained. Any possessions that are too damaged to restore are removed and disposed of.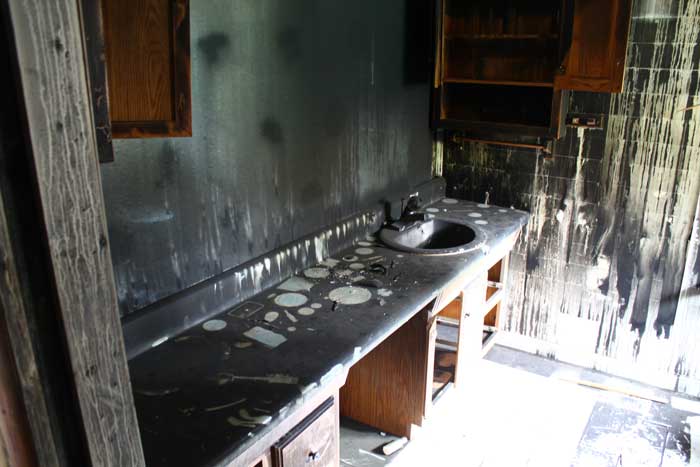 Fire restoration professionals then use suitable cleaning procedures to clean debris and soot from the surfaces: ceilings, walls, flooring, tiles, furniture and other personal possessions are restored to pre-fire condition.
Air scrubbers are used to remove smoke from the air and improve air quality.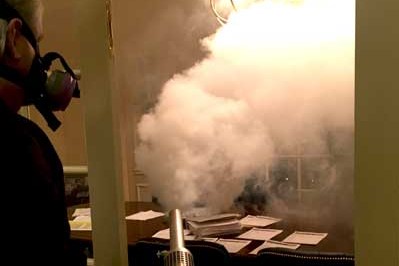 Fires tend to leave pervasive odors that remain in the affected building for years if not addressed properly. Erie Environmental fire restoration crew will use specialized equipment to fully eliminate the foul smoke odors.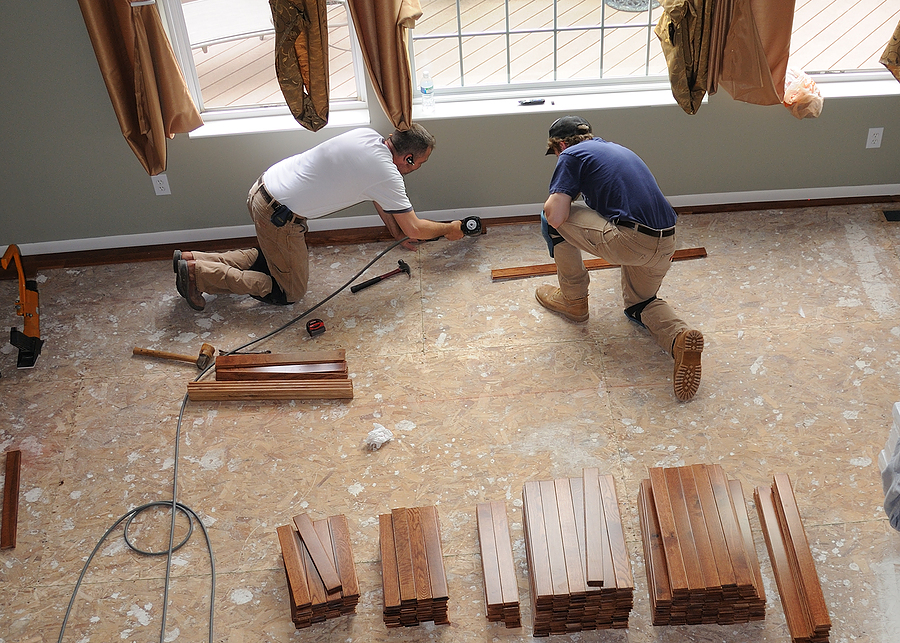 The last stage in fire damage cleanup is fire damage repairs. Erire Environmental handles repairs for any type of project, including painting, drywall, replacement of carpets, cabinets,  and finishing with major reconstruction. We reinstall the flooring, lay tiles, repair roofs and ceilings, restore wooden and upholstered furniture, and much more.
According to the National Fire Protection Association (NFPA), fire departments receive over 350,000 home structure fire calls a year nationwide. These include oil and gas fires, spontaneous combustion and chemical fires and electrical fires causing almost $7 billion in direct damage.
To prevent fire damage to your home or business, learn to recognize the dangers and take timely measures that will help you prevent the fire:

Keep electrical cords in good condition: replace damaged or frayed wires;

Do not let electrical cords go underneath your furniture or carpets;

Use fuses of the proper rating;

Have a fire extinguisher handy and know how to use it;

Make sure that flammable items (towels, potholders, curtains) are away from the stove;

Instruct children to keep away from the stove, lighters and matches;

Place heaters at least 3 feet away from walls, drapes, furniture, and other flammable items; do not leave garbage close to heating equipment;

Burning candles, make sure they have sturdy holders and are placed away from flammable materials;

Use a metal fire or a heat-tempered glass screen for a fireplace;

Let a professional inspect and clean a fireplace each year.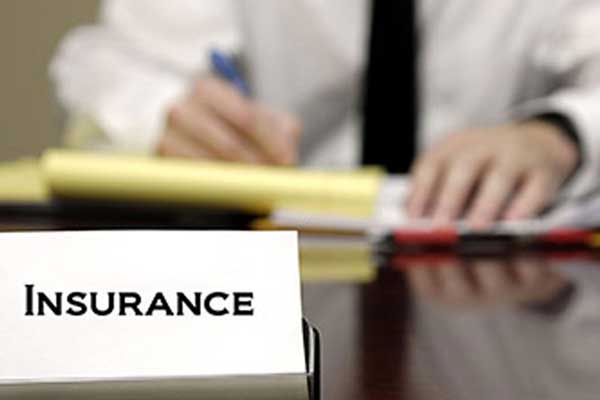 Work With All Insurance Companies
Erie Environmental is approved and can work with any insurance carrier.
Agreed Scope Of Work With Adjuster
We will work with your insurance adjuster to make sure your insurance claim includes the correct mitigation and repairs.
Only Pay Your Deductible
If your fire damage is covered by insurance, you will only pay the deductible.
Count on us with all Fire Damage Related Processes