Your storm, wind & tree damage restoration company servicing all of Sandusky, OH, and surrounding areas.
24 HR Emergency Tree Removal

24/7 Emergency Services
We immediately respond to all storm, wind and tree emergencies to help you tackle the damage

Insurance Approved
Erie Environmental is insurance approved so that we can work with any insurance carrier.

Repairs
We repair any damage caused by wind or fallen tree no matter the scope of the project. 
Your Local Tree Damage Restoration Company
Trees near our homes and commercial buildings improve landscapes and help us enjoy bright colors, fresh air and beautiful birds' songs. Unfortunately, they may also cause much damage to our property. To address tree damage in a safe and quick manner, refer for professional help of a local storm cleaning company.
Erie Environmental provides emergency tree and storm damage services in the entire Sandusky, Ohio. Our crew has much experience in fallen tree stump removal and storm cleanup. Each person on our stuff has proper certification and insurance to deal with projects of any complexity.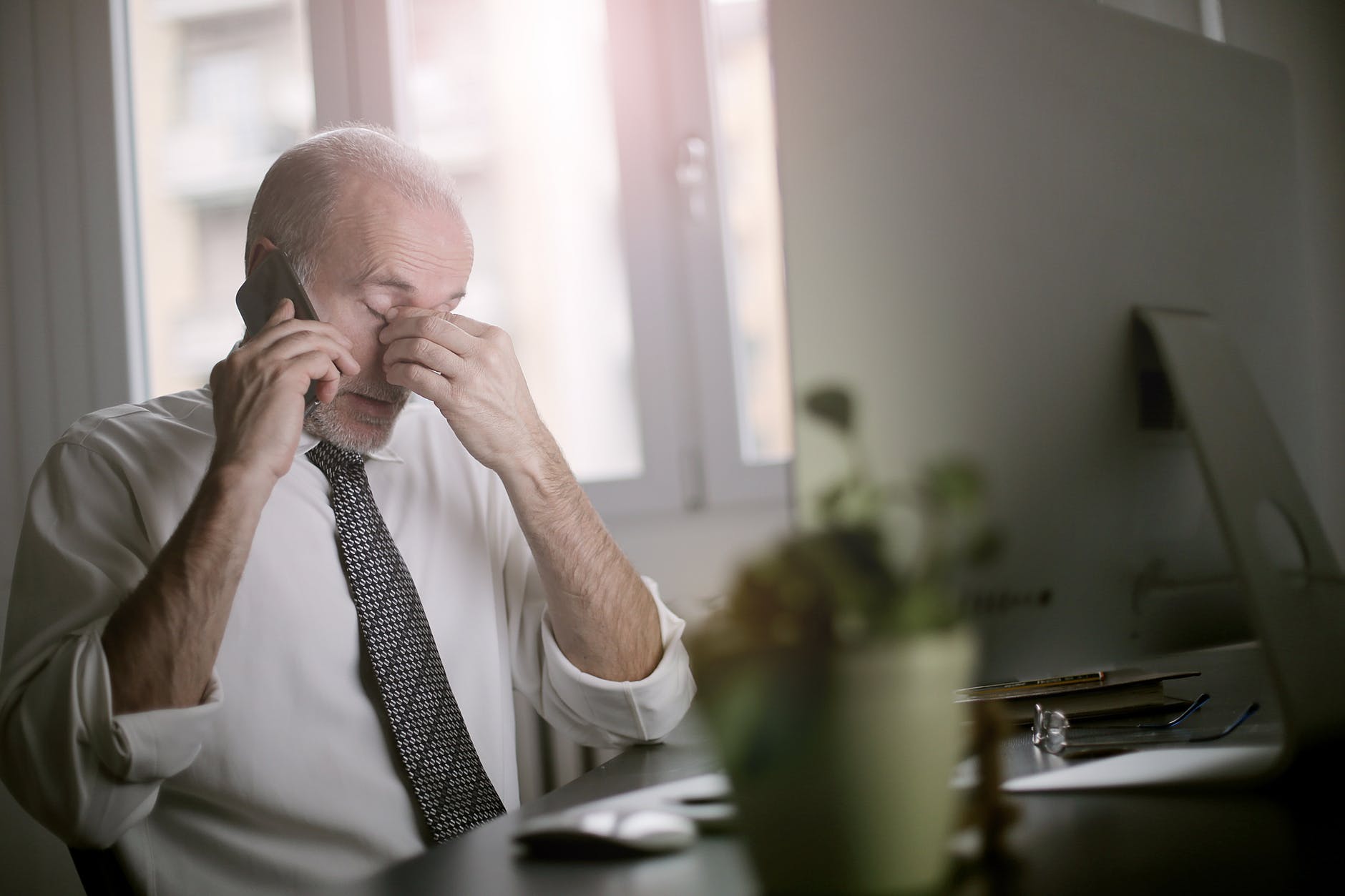 Emergency Contact and Inspection
As soon as you give us an emergency call, we come to your property to assess the damage and develop a viable tree damage restoration plan. If the damage is covered by insurance, we will work with an insurance adjuster to help you make a claim.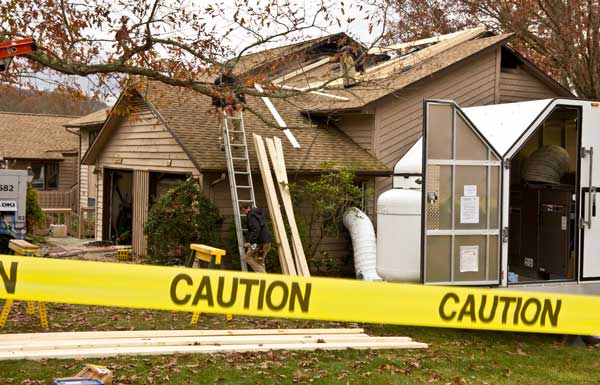 Specialists assess the damage done to the structure and remove the tree in the way that minimizes further damage. The trunk is often cut into pieces for safe removal.
Mind, trying to remove tree trunks on your own may result in injuries and further damage to the property.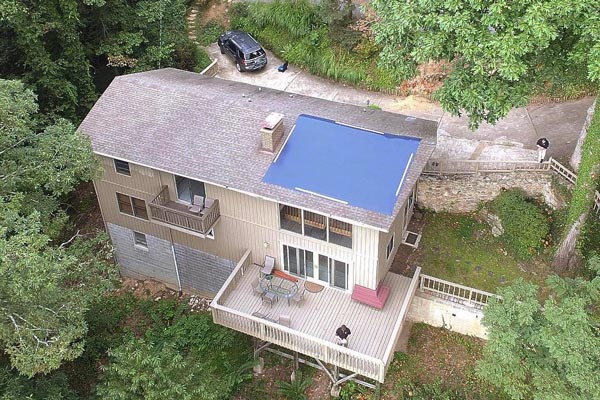 If the fallen tree has compromised the roof, windows or walls, board-up services are needed to keep the area secure and prevent secondary water damage from sudden rain.
Many years of experience help our crew board-up the damaged building and tarp the roof in just a few hours.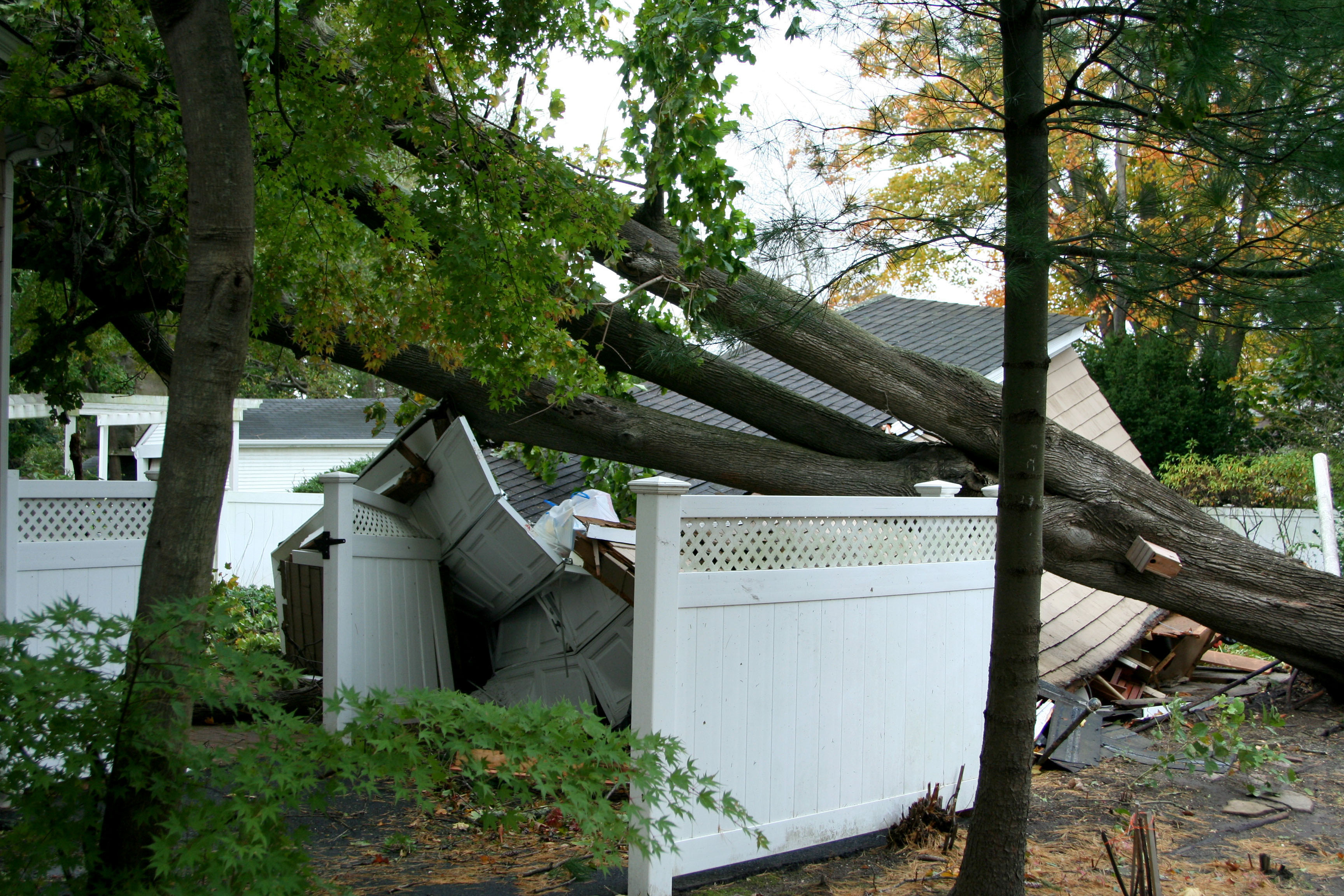 Once you discover water damage in your home, determining if the material can or should be dried is vital. Determining to either remove or dry in place can be the difference of additional cost and lengthy repairs. Erie Environmental has the experience of drying thousands of different types of flooring, drywall, plaster and more. We know what should be removed day one or what can be saved and dried in place.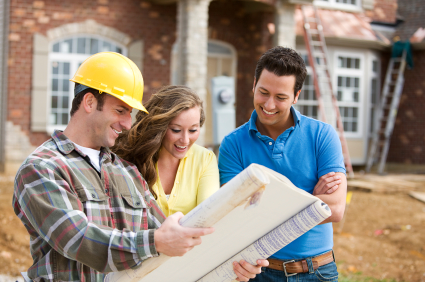 We then repair any damage caused by wind or trees. This includes construction works, restoring the damaged roof and walls, repainting and refinishing works and much more. 
All our technicians are well-trained and insured. We maintain high standards of work ethics and do our best to return the building to the pre-damage condition.  
Tree Damage due to Winds and Storms
Trees may cause damage to property in various ways. For example, a tree root may grow into the pipes or fall all out of a sudden because of the untreated cracks in tree trunks. Still, the most common type of damage is caused by trees and large branches falling on the property during storms and high winds. 
Falling, a tree may 
cloak drains, damage power lines, and block exits from the building creating a substantial safety hazard.
This is why it is important to attend to the warning signs and treat a tree susceptible to failure in a windstorm:
Mushrooms at the base of the tree, insect damage and cavities may all signify tree decay. Such trees may be uprooted or damaged during a storm.
Horizontal limbs of a tree are fighting both gravity and wind. They may be easily broken if not pruned or cut to the proper length.
Too thick trees with internal branches and branches rubbing on each other are also prone to failure.

Two limbs of equal size growing from the same union are weaker and may split at the union during a storm. Cutting one or fastening the two limbs with a cable system may prevent the tree damage.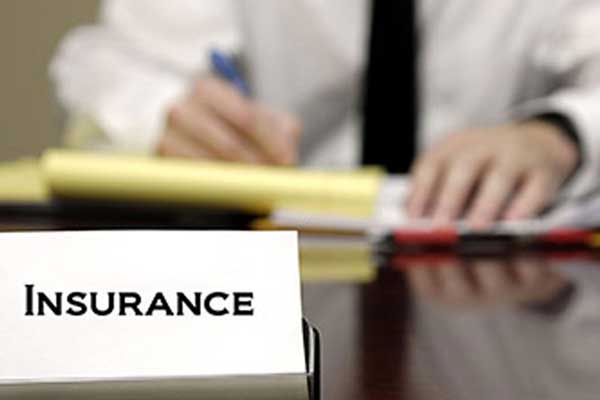 Work With All Insurance Companies
Erie Environmental is approved and can work with any insurance carrier.
Agreed Scope Of Work With Adjuster
We will work with your insurance adjuster and look into all peculiarities of your tree damage insurance to minimize your losses.
Only Pay Your Deductible
If your tree and storm damage is covered by insurance, you are only responsible for your deductible.
Our Storm, Wind and Tree Services Include